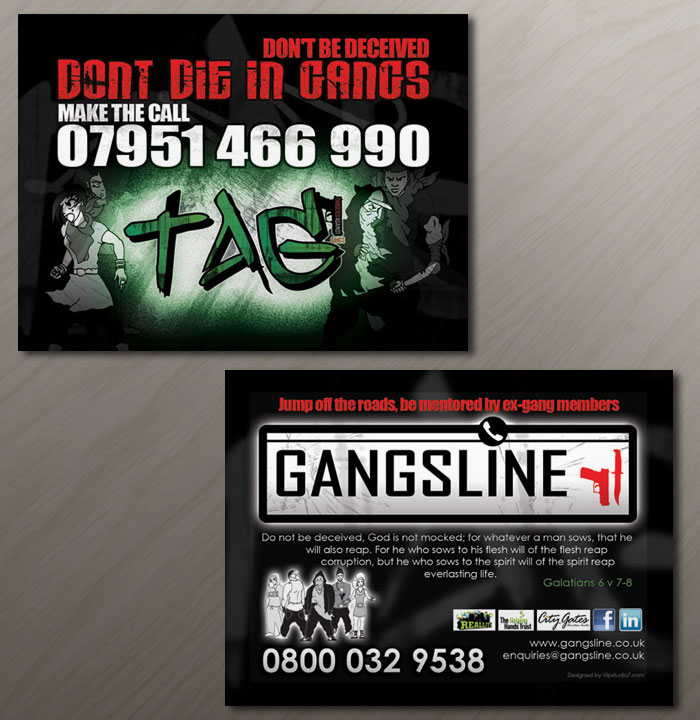 Gangsline is one of a handful of organisations in the UK that has a proven track record of working and engaging with real gang members, on average we have engaged with 800 gang members per year since 2009, using our T.A.G Outreach Response Team (Targeted Against Gangs). T.A.G root out gang leaders by targeting the most deprived estates and often no go areas in London.
Our response team is mainly made up of former gang members and those who have been involved in the drugs trade, Gangsline's operation is now in Newham, Barking & Dagenham, Redbridge, Hackney, and by October will be expanding to Lewisham, New Cross, Deptford, and Peckham.
Gangsline's product has already been tested in Kingston Jamaica in 2008 in Tivoli Gardens, Rema, Trench Town and Maxfield Avenue, where violence is at its most extreme and over 100 predominantly young men die each month. Working with gangs in Kingston laid the foundation for what T.A.G does on the streets of London.
Gangsline is unique and is respected by many of the gangs in London and founder Sheldon Thomas has gained the respect of gangs in other parts of the UK, such as Manchester, Birmingham and Liverpool where he built up a reputation during the early the 1980s and 1990s whilst engaging with gang members. As a former gang member of the 1970s Sheldon Thomas' gang came from Brixton, they fought racists, police and the National Front before we getting involved in sounds systems, drugs distribution and violence, they were called the Blackmerier.
Professor Gary Armstrong (
Gary.armstrong@brunel.ac.uk
) has assessed the work of Gangsline from an academic perspective. The professor has been going around with T.A.G for over a year and has seen and experienced first-hand how we work with gang members, dealing with the mind-set and challenging emotional trauma with a spiritual dimension.
Further information can be found at
www.gangsline.com
, which has information that will help both parents and gang members, there is also a Gangsline helpline service 0800 032 9538 for anyone involved in this lifestyle to ring us, especially girls being sexually exploited and parents struggling to understand gang culture.